The Kremlin has responded with fury to the attack on the Crimean Bridge on Saturday, launching a devastating series of missile attacks on Ukrainian cities in which it has targeted civilian infrastructure in an attempt to terrorize the local population.
By now quite accustomed to the privations of war, Ukrainians have responded with hardened resolve to the attacks, however, with no sign that Moscow's brutality has affected the general mood and civilians attempting as much as possible to carry on with life as normal.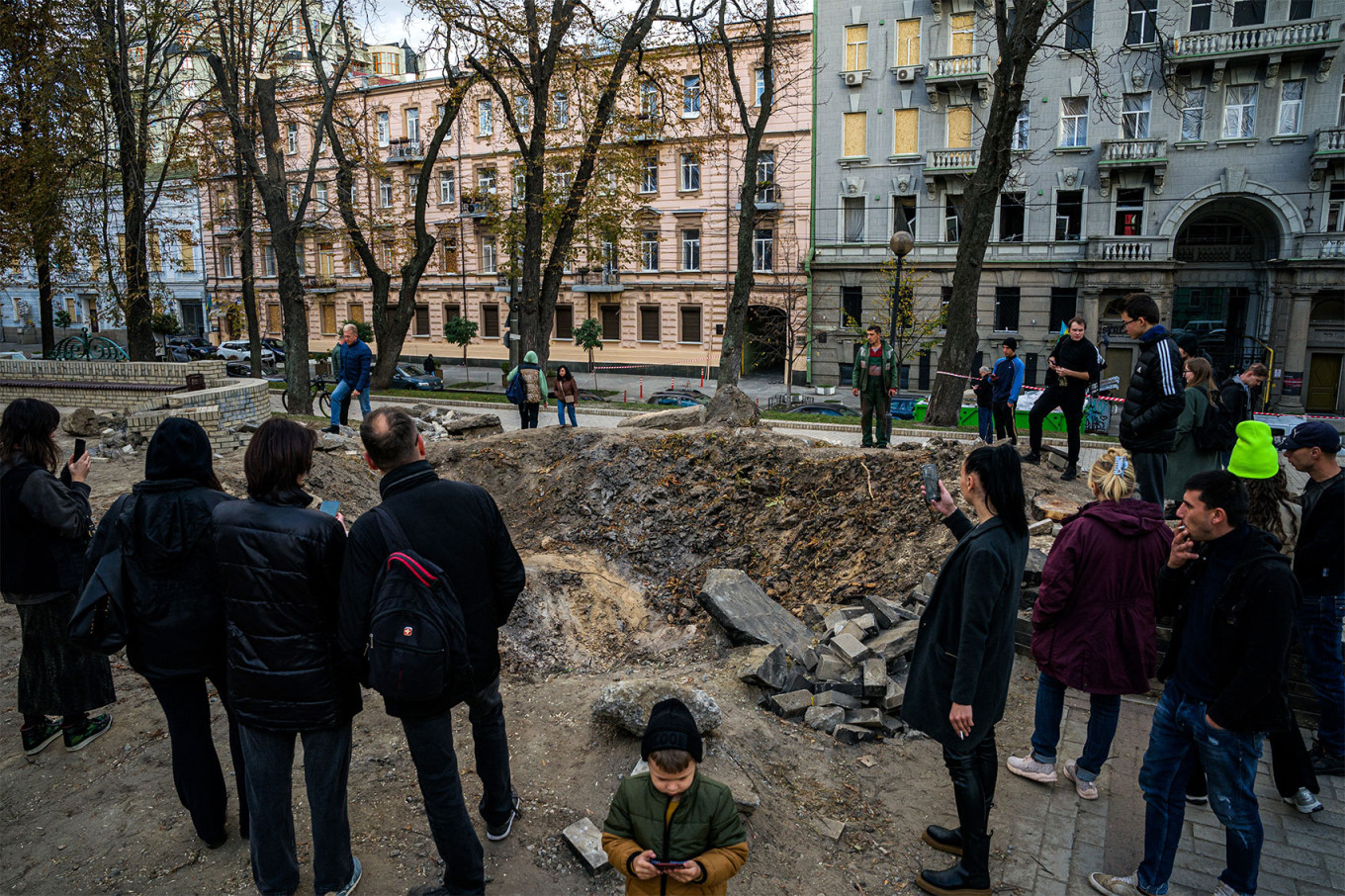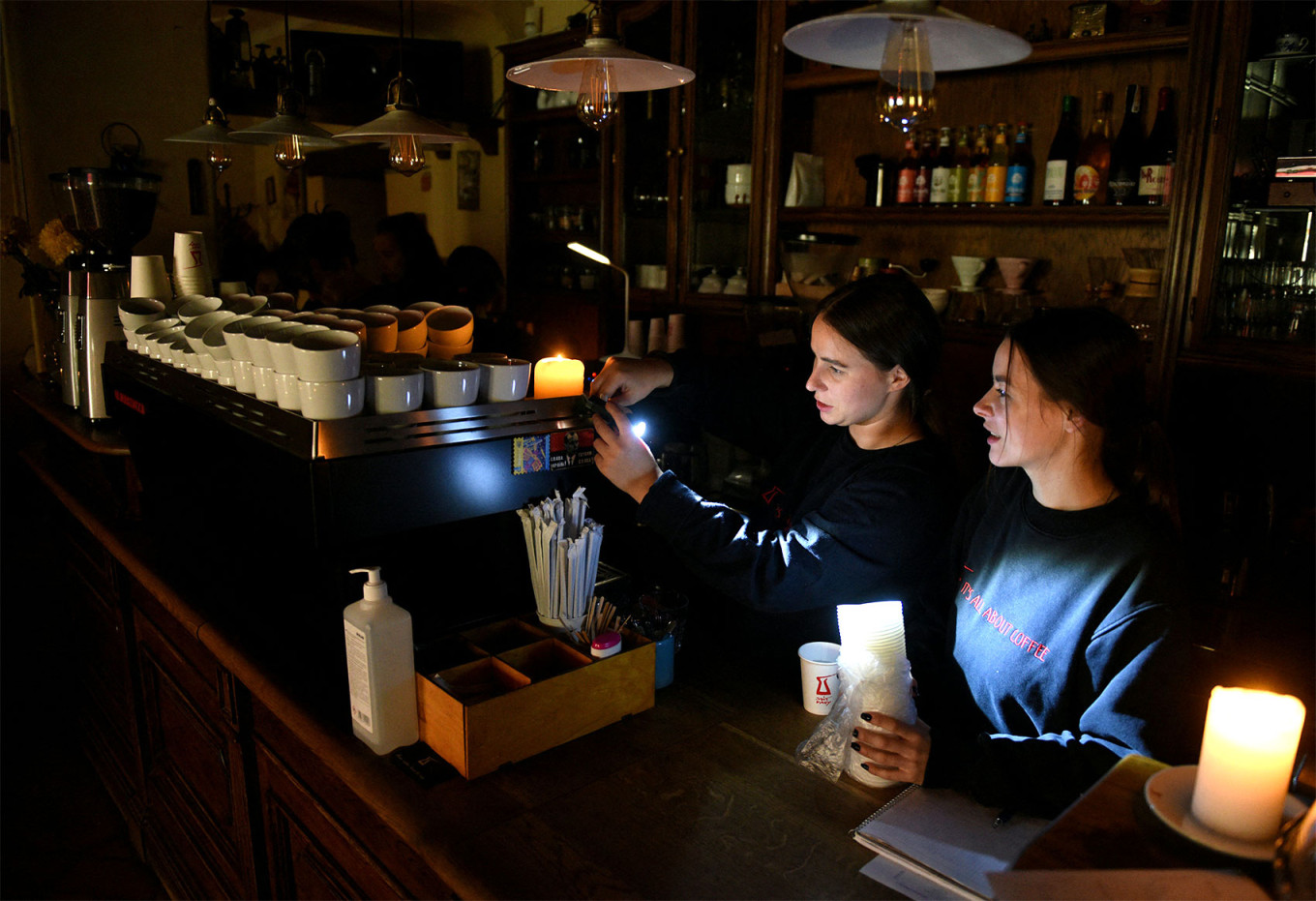 Staff in a Lviv cafe prepare coffee despite having no electricity after Russian missile strikes knocked out the city's power supply.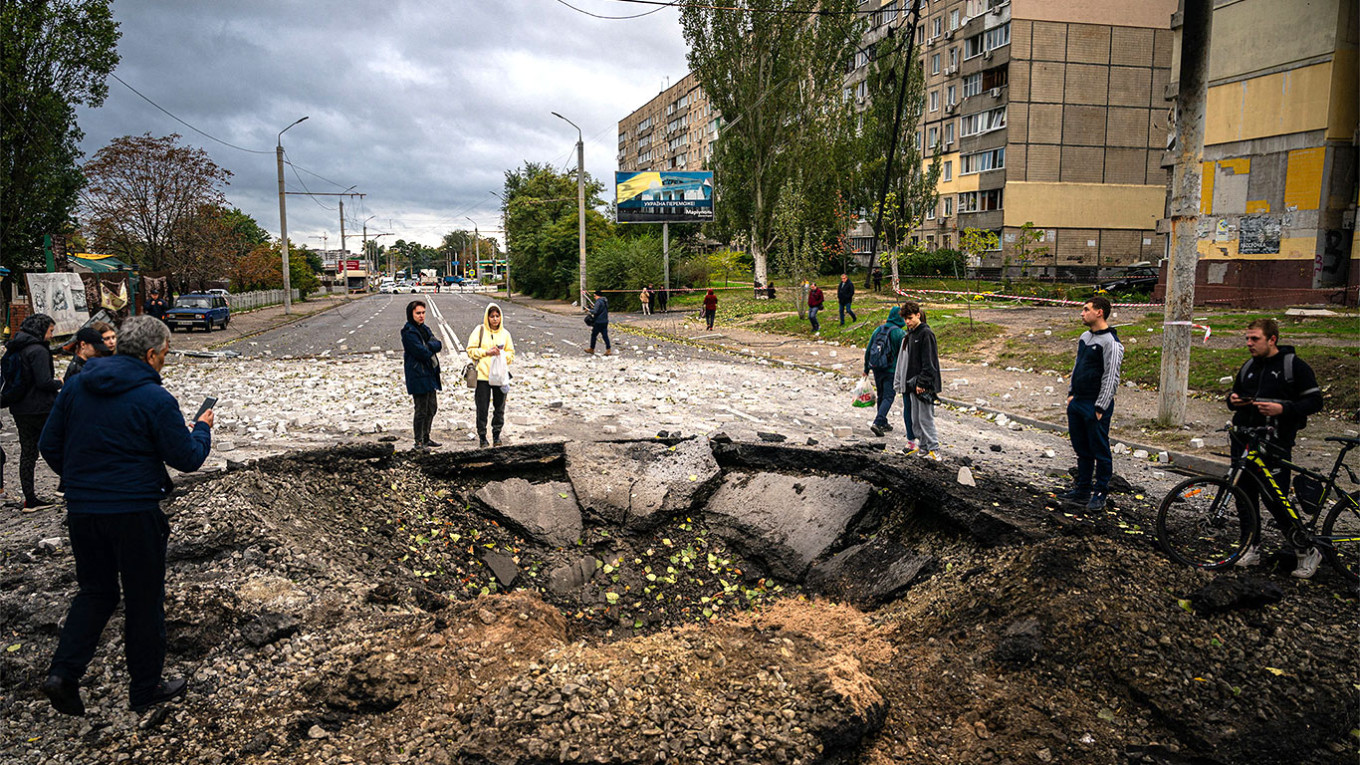 Local residents examine a crater following a missile strike on the city of Dnipro in central Ukraine.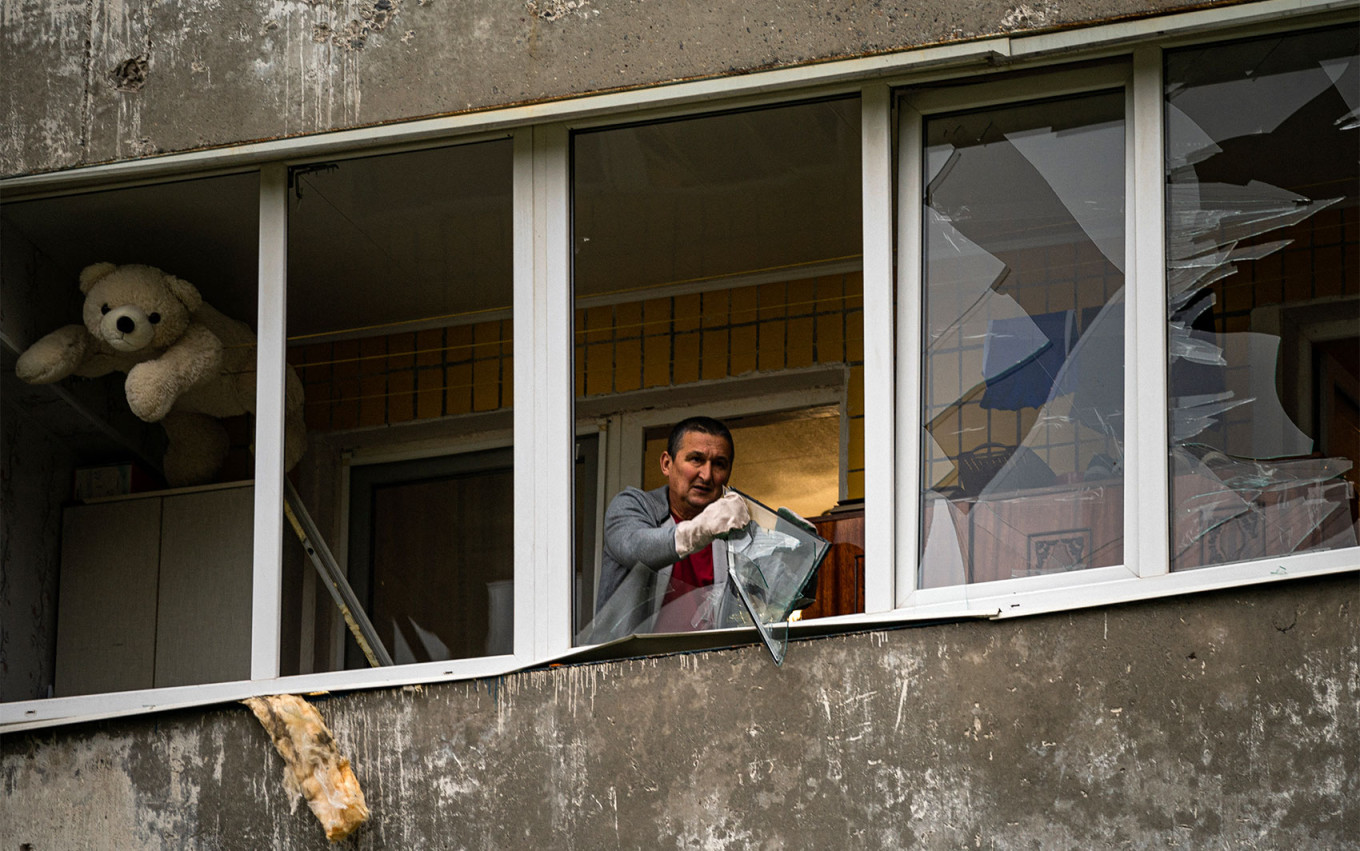 A Dnipro resident removes pieces of broken glass from an apartment window following a Russian missile strike on Oct. 10.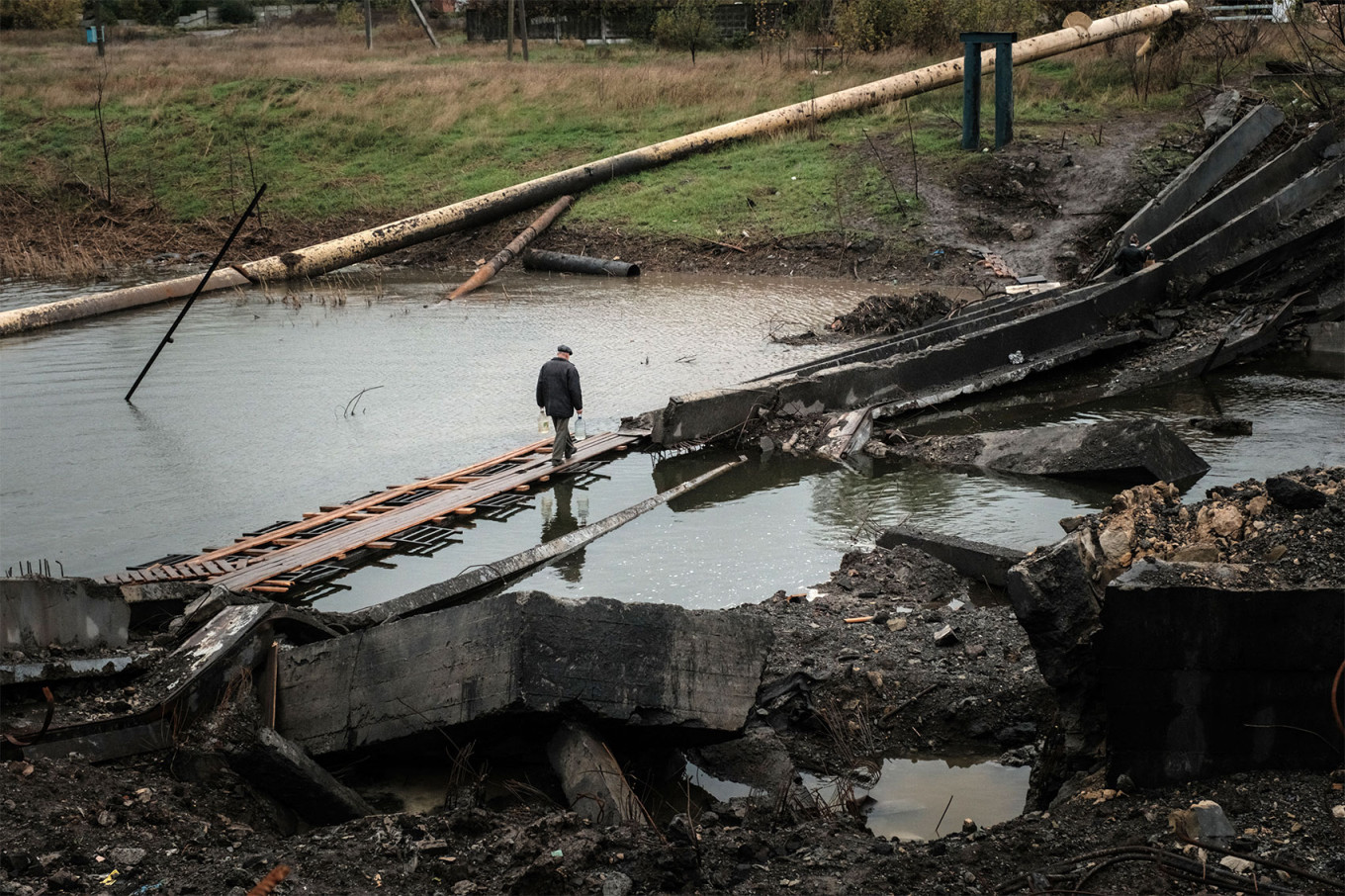 A man carries drinking water over the ruins of a bridge in the frontline town of Bakhmut in the Donetsk region.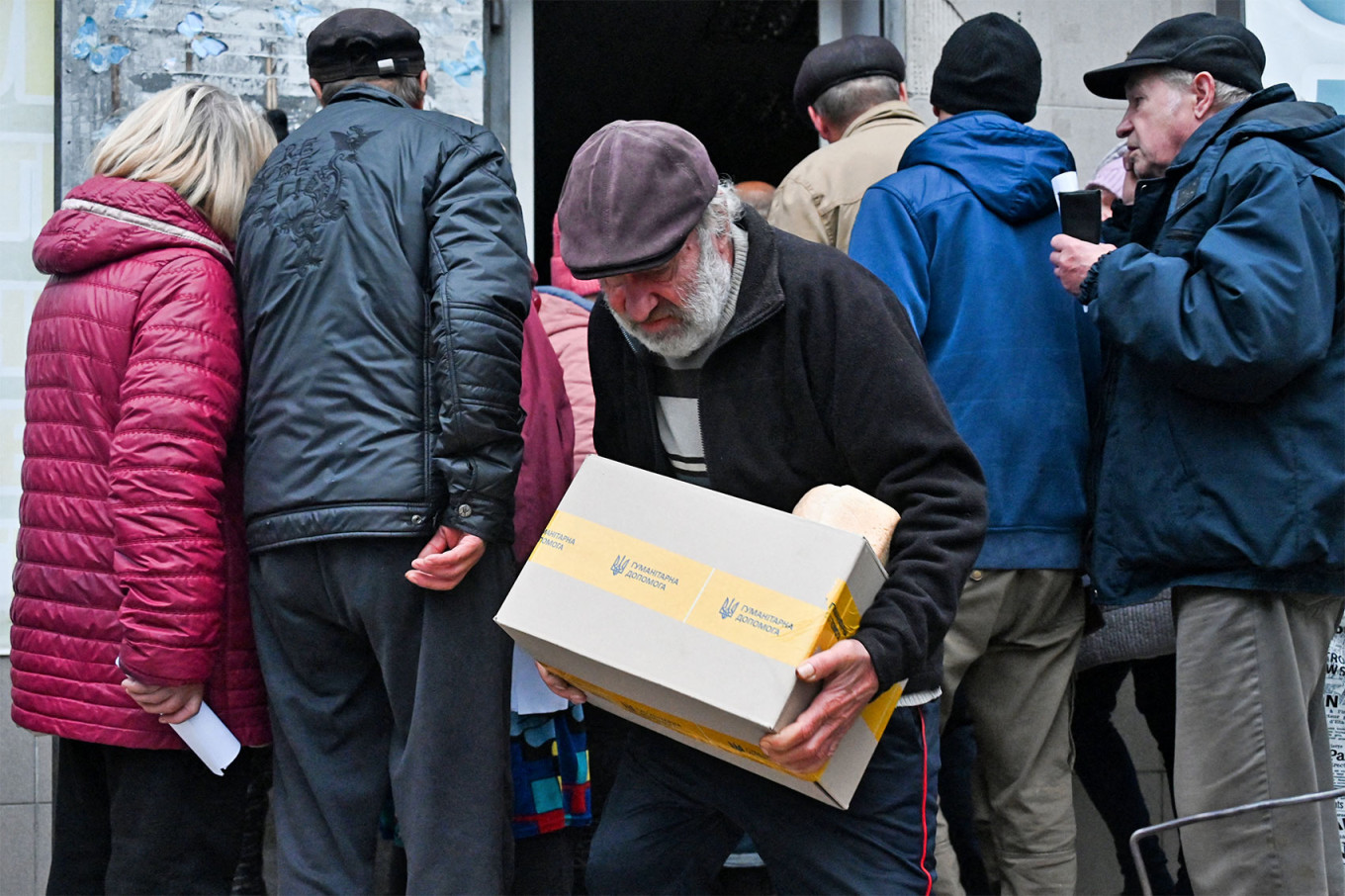 An elderly man collects an aid package in the Donetsk region town of Sviatohirsk.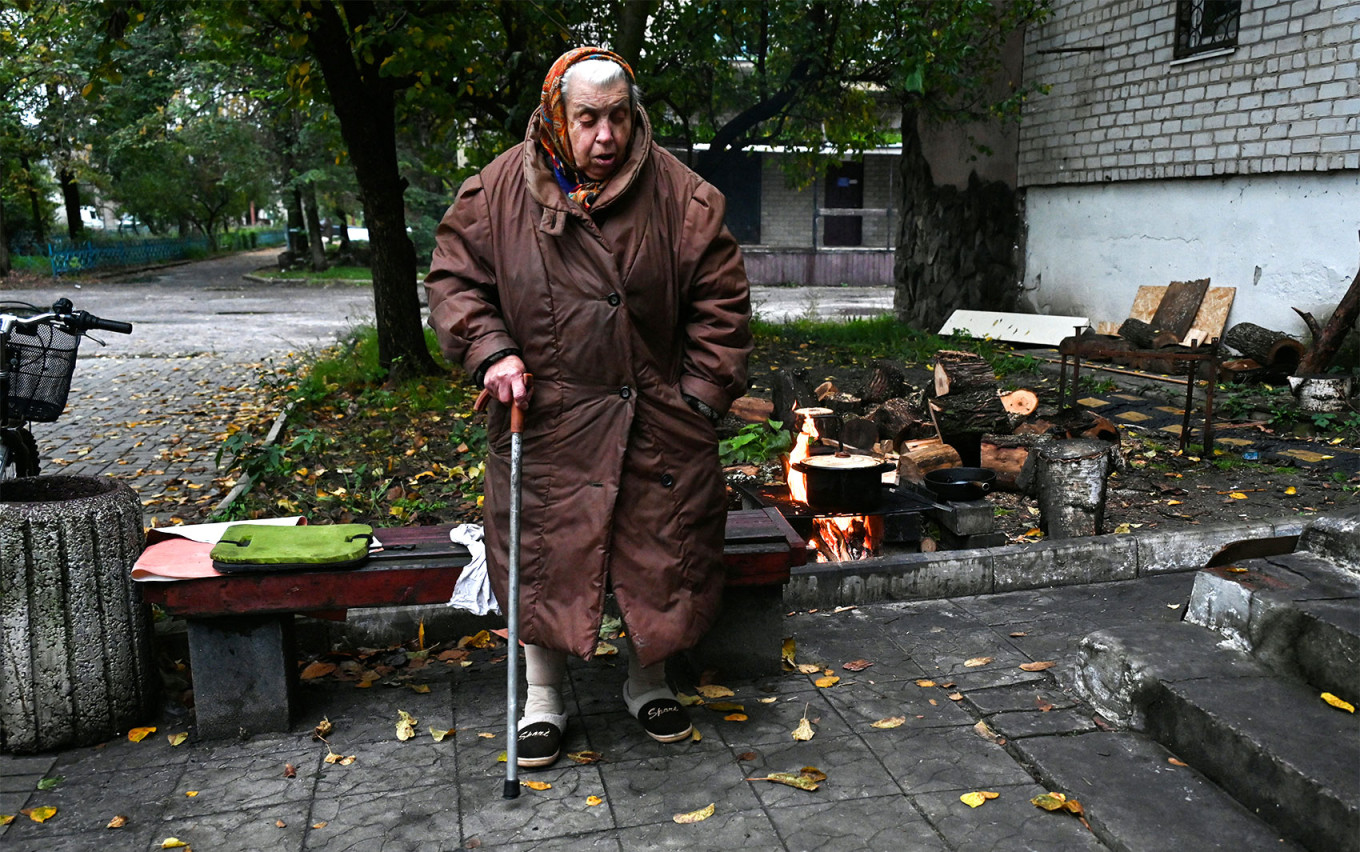 An elderly woman cooks a meal on an open fire outside her home in Sviatohirsk.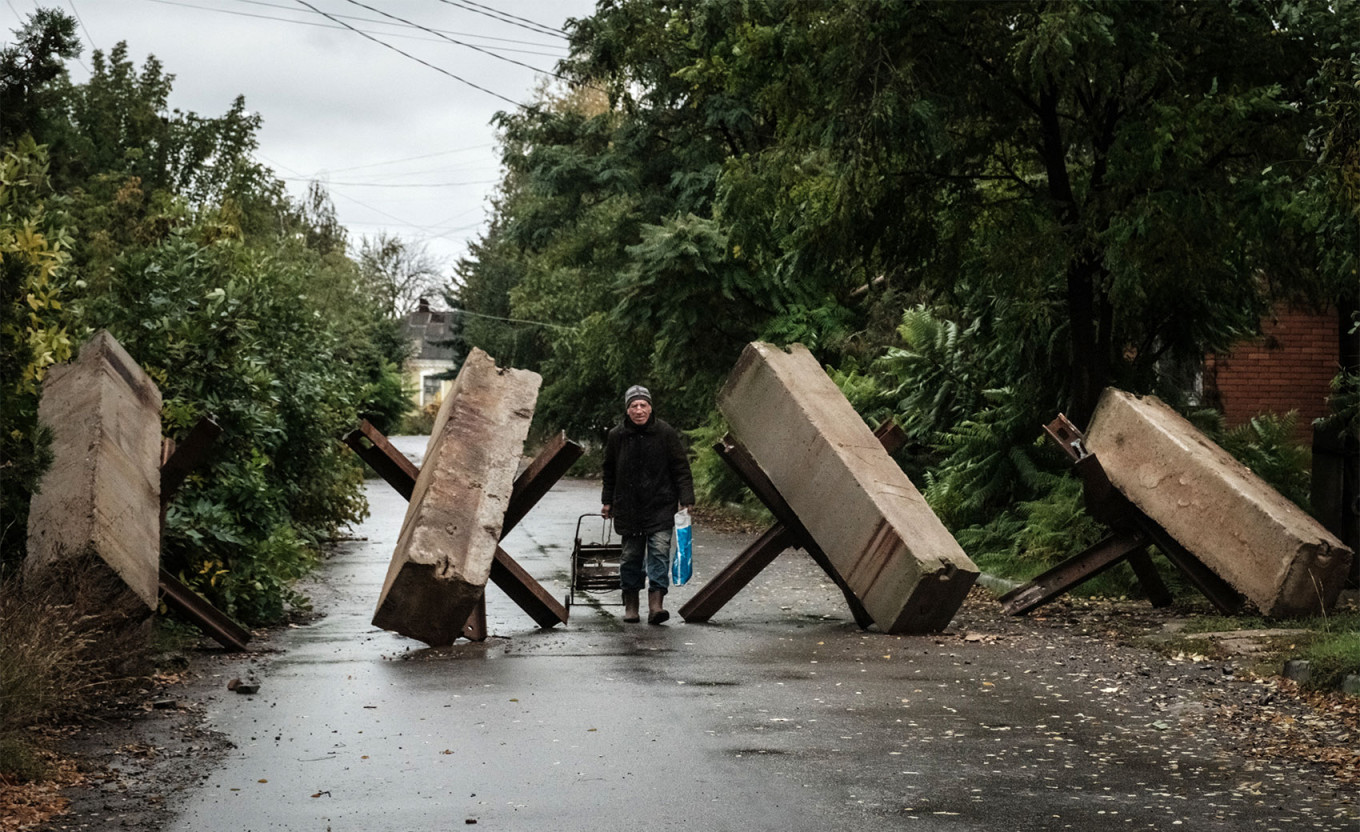 A man walks past anti-tank obstacles known as "Czech hedgehogs" in the Donetsk region city of Bakhmut.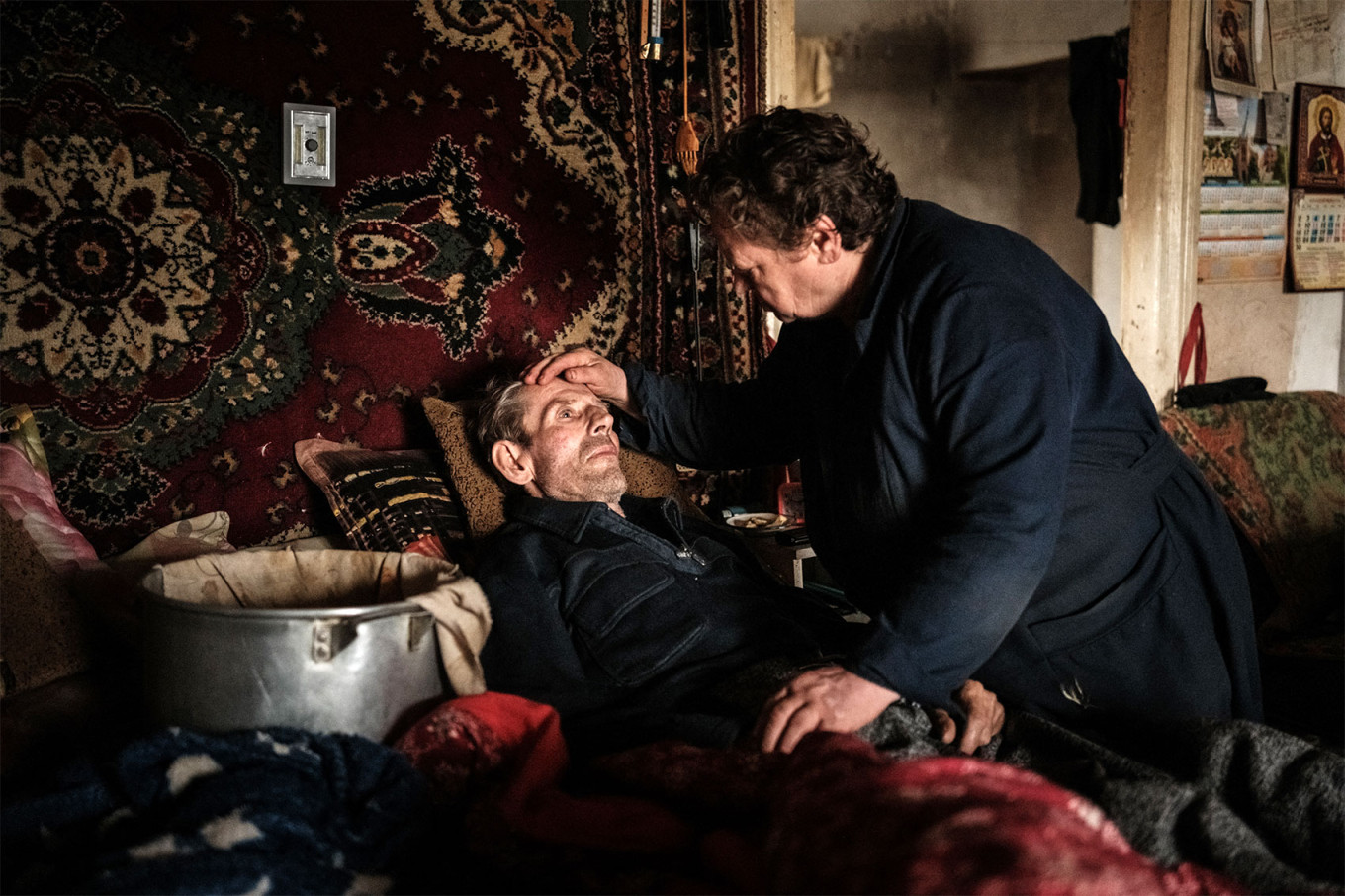 Oleksandra, 67, tends to her husband Mykola, 66, who was diagnosed with lung cancer five months ago, in their home in Bakhmut, which is now without basic amenities due to shelling.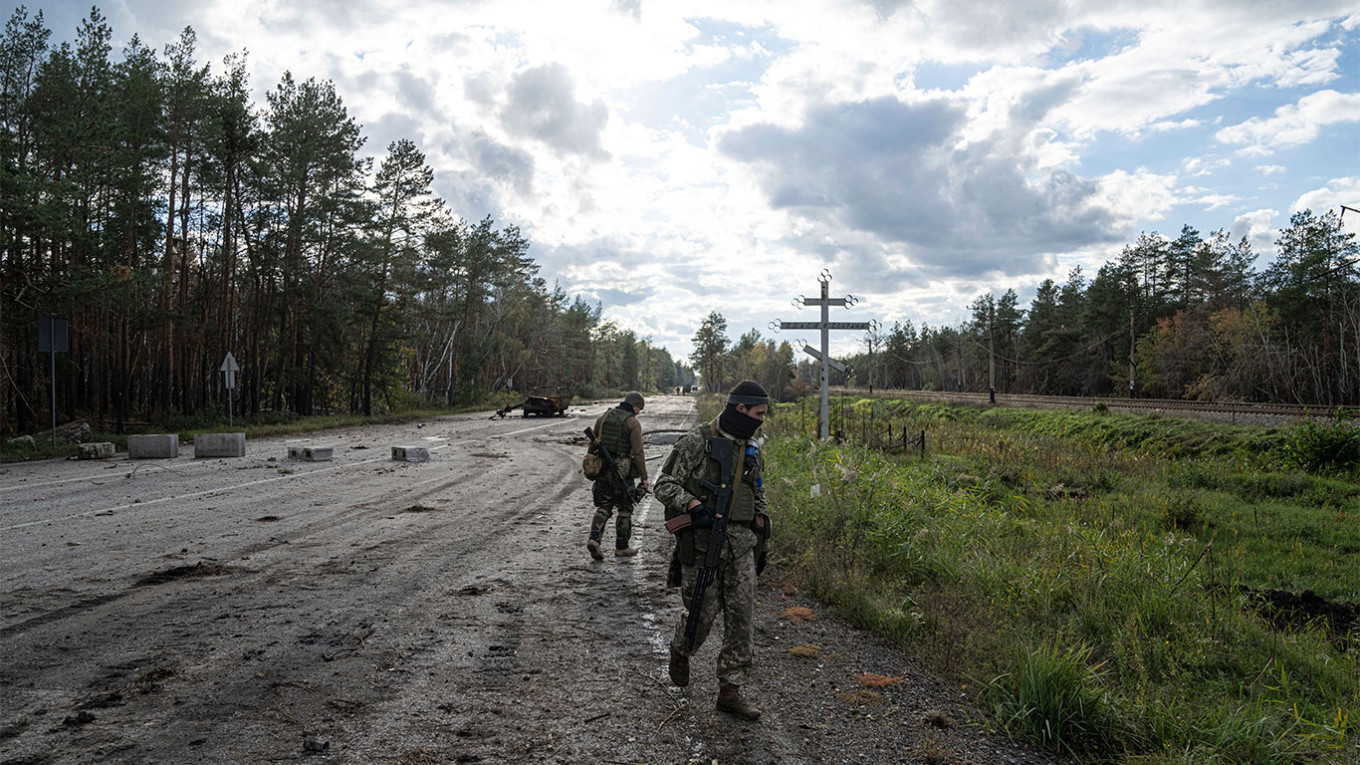 Ukrainian servicemen search for the dead bodies of their comrades in the recaptured town of Lyman in the Donetsk region.
Evgeniy Maloletka / AP / TASS