Today, we start off with one of our newer sections called YourDost Recommended (#YDRecommended), where we would touch base on things which inspire us in any way! We start this section with the movie The Pursuit of Happyness.
It is the journey of Chris Garder who had it all planned, from his life, his happiness and finances. But somewhere in running towards his

"dream"

he falters! He isn't able to make enough money to keep his family together. Thus his wife walks away and leaves him alone with his son. He fights all hardships be it staying in Motels for free or spending a night in a public toilet with his son. During all this trouble, he manages to back to be a stockbroker and eventually making things right.
While it's a usual feel good inspiring story but there are a few things worth noting about the main character i.e Chris played by Will Smith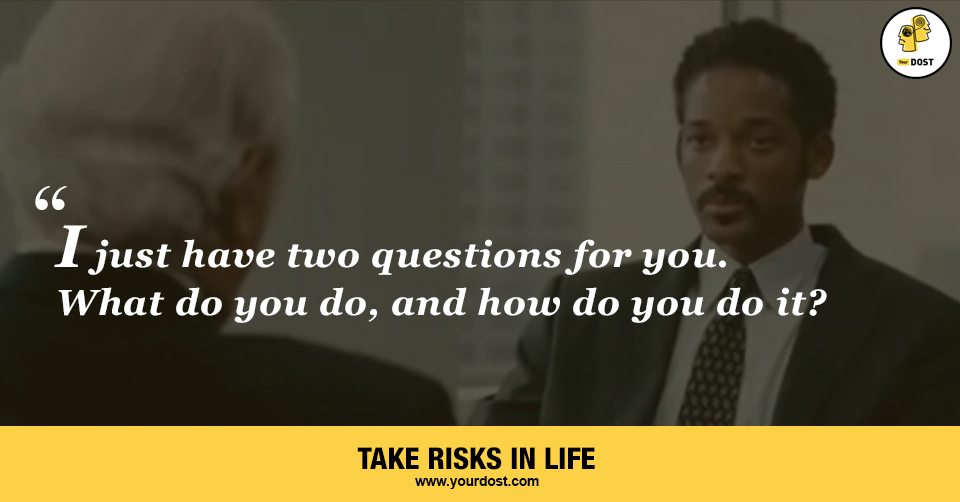 The movie celebrates many facets of a person which come out when you are down and out. It is absolutely relatable to a lot of our lives as we don't expect things to go wrong, but they do. The key here is to hang in there and figure it out.
So, if you feel like life does not make sense or you are just bored today and want a bit of inspiration, you know which movie to watch
Credit: Yourdost.com